Global Average Sea Level Rise 1990-2100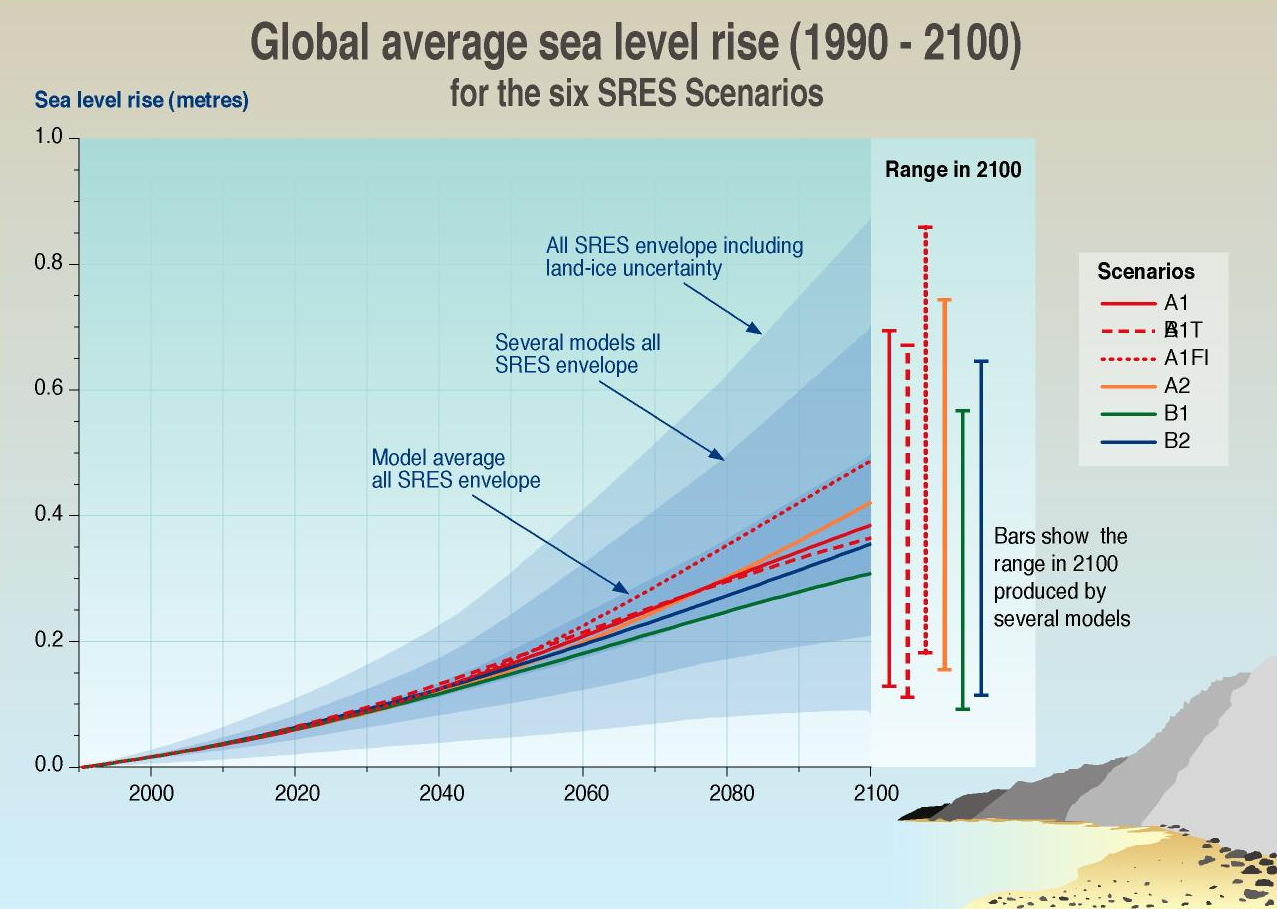 Not only does the melting of ice caps lead to a direct ecosystem loss, it also has, together with the melting of glaciers, an effect on the rise of the average sea level.
Sea level rise impacts directly all those costal environments and ecosystems. Many islands would potentially disappear.
Image Type
Category
Level
Source