Ton of CO2
Submitted by

Chris Fex

on
Source:
http://www.energyrace.com/images/uploads/commentary/co2cube4.jpg
Image: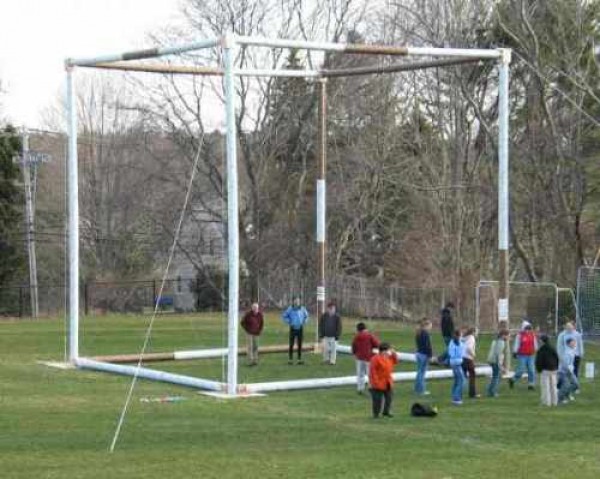 Commentary
What Does a Ton of CO2 Look Like?
March 10th, 2008 by jayb
Dave Ames, a science teacher at Cohasset High School in Cohasset, Massachusetts built a large cube that represents the size of 1 ton of carbon dioxide. Take a look.
OK, yes.  CO2 (carbon dioxide) is invisible.  But it's still interesting to see how much space a ton of CO2 would take up if it were sitting in front of you. 
In this case, we are talking about a metric ton of CO2 which is 2,204 pounds.  Mr. Ames' cube, built last year with the help of his 9th grade physics students, is 27 feet wide by 27 feet high by 27 feet deep.