Critical Thinking, An Essential Skill for Global Issues and the Emerging WRSC Knowledge Base - PMD Vol.01 #007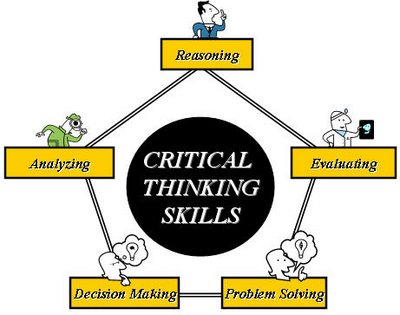 Critical Thinking, An Essential Skill for Global Issues and the Emerging WRSC Knowledge Base
Examples of the art and science can be found in many places on the Internet today.  (For example: http://austhink.com/critical/pages/teaching.html)
What caused this post was a presentation at a recent Libertopia, a convention of alternative thinkers, expecially in the political arena.
The talk by Sharon Presley, A Critical Thinking Workshop for Libertarians, brought up several different topics of interest, which I ask the reader to explore at the site that Sharon is the Executive Director for: http://www.rit.org.
So, I invite you to explore, and enjoy this challenge:  How would you bring these critical thinking skills to bear on the work of the WRSC? Every other avenue in your life?
:) :)
PMD