How new transmission will bring Wyoming wind to California
09-10-2014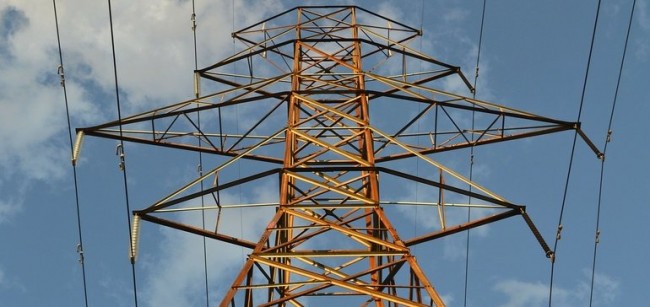 The national energy mix is changing and new transmission is helping make it all possible. 
Utilities from National Grid to Arizona Public Service are proposing renewables projects made increasingly practical and cost effective by affordable and flexible U.S. natural gas supplies. Only new transmission lines are necessary to deliver high capacity solar and wind resources to load centers that need them.
As Texas Governor, former President George Bush said he spurred his administration to get the state's now U.S.-leading wind industry started and then turned to "bottlenecks to getting wind to the marketplace." The groundwork was laid for new transmission lines that now deliver over 12,000 megawatts of remote wind power to electricity-hungry Texas cities.
Progress on transmission across the rest of the West, however, has been delayed by jurisdictional and permitting complications.
The implications are global. "The country that harnesses the power of clean, renewable energy will lead the 21st century," President Obama said last year while signing an executive memorandum that focused the Federal Rapid Response Team for Transmission (RRTT) on seven crucial projects.
"Our project was designated for RRTT attention," Transwest Express Director of Communications Kara Choquette told Utility Dive.
The Transwest Express — a $3 billion, 3,000 megawatt capacity, 725 mile high voltage direct current (HVDC) line — would carry Wyoming winds with a capacity factor well over 40% along a route through Utah, Colorado, and Nevada. Interconnections in Utah and at the Hoover Dam could take wind-generated electricity as far as Los Angeles.
The hurdles to building transmission
Aimed at streamlining Federal agencies' permitting, review and consultation procedures, the RRTT was created in 2009 to resolve the kind of delays the Transwest Express faces.
"RRTT has maintained our progress. I don't know if it has made it faster," Choquette said. "Where we are today speaks for itself. The original right of way application was filed with the [Bureau of Land Management] in 2007. The final Environmental Impact Study (EIS) should be published by the end of this year. Seven years of permitting. It just takes a long time."
It was easier and faster in Milford, Utah, where a DC transmission line runs through, carrying the Intermountain Power Plant's coal-generated electricity to Los Angeles. Few people came to the public meeting held there to introduce the Transwest Express, Choquette recalled. "When I asked about the lack of interest, one of them pointed out the window, 'You're just going to build another one of those. OK. We know what that is.'"
Wherever possible, the Transwest Express was routed along existing transmission lines, highways, or railroads, Choquette said. But Federal agencies like the Bureau of Land Management (BLM), the Bureau of Reclamation, and the Western Area Power Administration (WAPA) are required by the National Environmental Policy Act (NEPA) to consider "a reasonable range of alternatives."
Along one section of the route, Choquette said, a delay was caused because BLM picked an alternative to Transwest's proposal. Officials for three separate counties, two in Wyoming and one in Colorado, filed a joint resolution with the BLM in support of Transwest's original route. The BLM has reportedly decided, finally, to defer to their preference.
At the most densely populated section of the route in Henderson, Nevada, homeowners came to meetings prepared to vigorously resist a proposed two mile wide corridor that, on maps, looked like it encroached on their properties.
"People thought we wanted the entire corridor," Choquette said. "Once homeowners realized the route would be inside the corridor on the far side of other existing transmission lines, they were fine with the project."
Streamlining the process
The National Environmental Policy Act (NEPA) process "serves an important purpose," American Wind Energy Association Senior Counsel Gene Grace told Utility Dive. "But there are some reforms that could streamline the process without sacrificing its goals." 
A crucial fix, Choquette believes, would be establishing a deadline. "Permitting drives the whole development process," she said. "Our strategy is to de-risk the project for investors by getting it to a higher level of permitting certainty. But making the financial commitment to do all the detailed and expensive planning is riskier when there is no certainty of a fully determined route."
Wildlife also presents uncertainties. "The rules change," Choquette said. "When we started, there were no sage grouse corridors in Wyoming. Then they were there in 2009."
The state of Wyoming has been proactive in wildlife protections, she added. "They realized they needed to both encourage energy infrastructure and protect the best habitat. So they created a transmission corridor next to existing lines and infrastructure. The BLM incorporated Wyoming's strategy into its sage grouse protection plan."
Like the Hoover Dam, which went online in 1936 and was "the original renewables project," Choquette said, "we want to make sure this is done in the right place in the right way from the beginning."
Not for the faint of heart or wallet
Lines like the Transwest Express were conceived as a way to get great renewable resources to where load was growing and state mandates required them, explained Exeter Associates Principal Kevin Porter, who does transmission research for Lawrence Berkeley National Labs.
But today load is no longer growing and states have met their interim mandates. "Things are pretty tough for transmission right now," Porter said. "The Wyoming wind resource is very good but may not be good enough to support the expense."
These projects, Choquette said, quoting a Wyoming official, "are not for the faint of heart or the faint of wallet. You persist because it is needed."
By sourcing a portion of California power from Wyoming wind, "annual generator cost-savings range from around $500 million to around $1 billion," Choquette said, citing NREL's California-Wyoming Grid Integration Study. Over a 50 year transmission lifespan, that is billions for California.
While a cost-benefit ratio of 1.1 or 1.2 typically justifies spending for new transmission, Choquette said, the Transwest Express' ratio would be at least 1.62, according to the NREL study. Factoring in various avoided costs, it could reach a 3.6 cost-benefit ratio.
"These transmission systems are valuable for delivering remote resources that can't be supplied in any other way," former Federal Energy Regulatory Commission Chair Jon Wellinghoff told Utility Dive. "The other great thing about them is that, like new subway lines, businesses grow up along them. If you put in these lines, they provide the opportunity for people to site remote central station solar systems and look for nearby wind resource areas."
Next in this series: Rocky Mountain Power's plans for Gateway West and Gateway South will deliver renewable resources to large population centers and provide for intermediate and local needs.