Host A Trial Event
You can Host a Trial Event at your campus or facility.
You can do this yourself or we can help. There are 4 steps: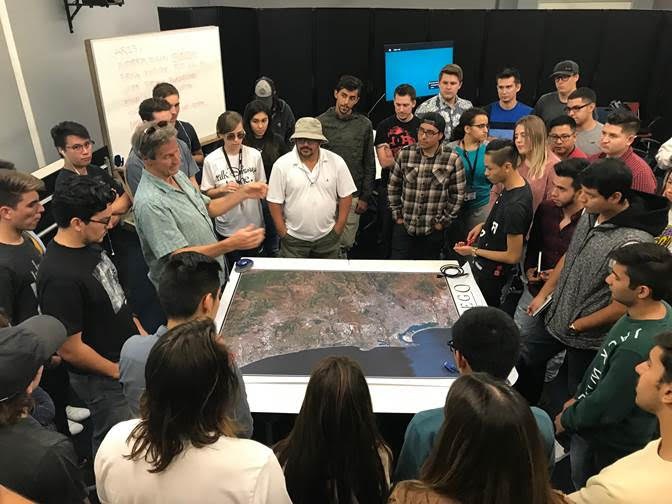 1. Pick an issue that's challenging your region.
Example could be --  How are we going to deal with...?
increasing heat and fires
too much or too little rainfall
reducing our greenhouse gas footprint
providing affordable housing for our diverse population
sea-level rise and bluff erosion
aquifer depletion and farming consequence
migration of insects into your region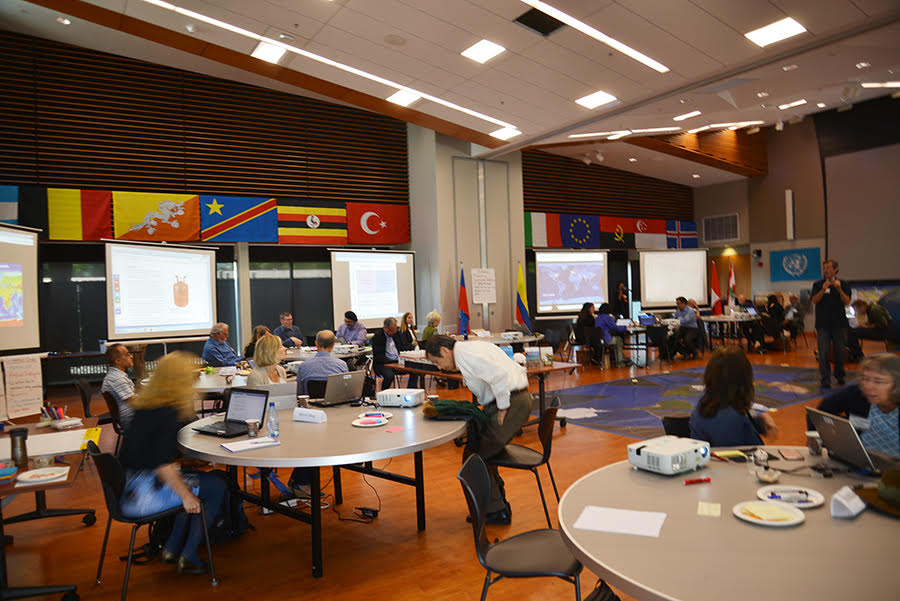 Or in business, how do we best ...?
Expand our markets share
Develop lateral products and services
Strategize our long term plan
Compare and contrast our social media campaign
Move into new territories
Create disruptive technologies in our industry - or see them coming.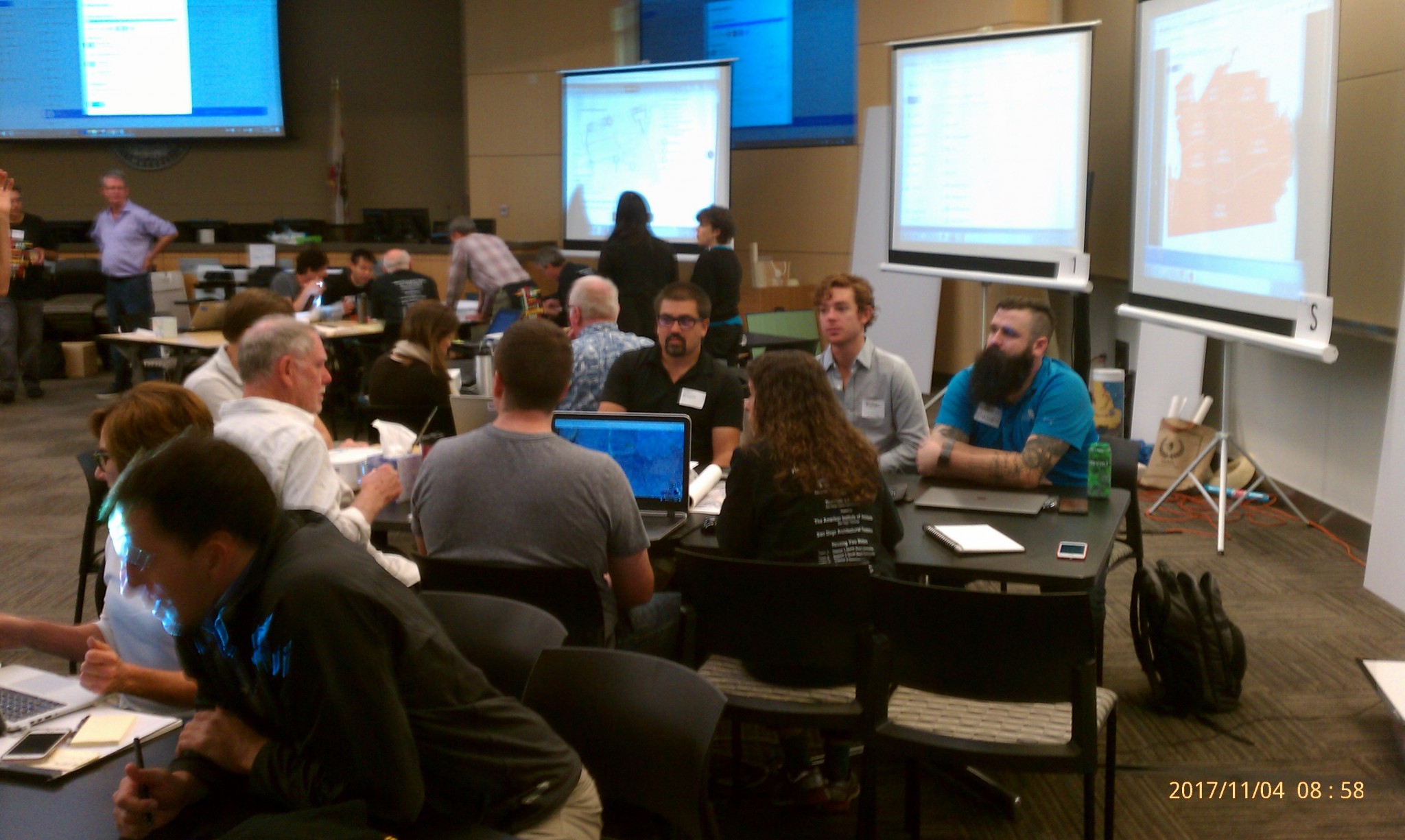 2. Invite students, researchers, non-profits, government and business people who are interested in the issue.
3. Roll 10-12 large screens into a surround environment to enable small group collaboration and presentation. Guests bring their laptops into a high-bandwidth Wi-Fi supported space.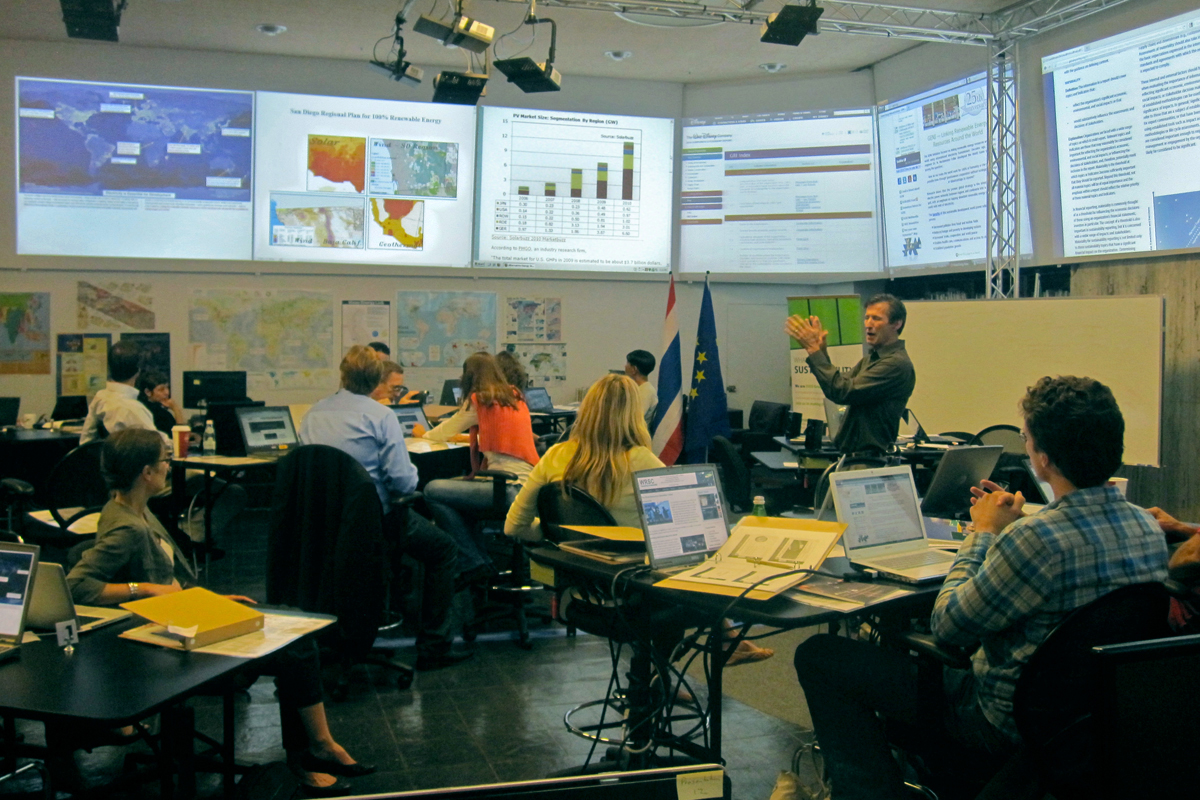 4. Have a facilitator conduct the process to ensure full participation and achieve your desired outcomes.
Our goal is to visualize problems and solutions so you can make informed choices quicker.
If you want, we can help you in this process.
Contact us by email: peter@wrsc.org or phone: 619-234-1088
or with this form:
---
Additionally, we are seeking your support at all levels to help raise the capital needed for the construction and ongoing operation of the SIMCenter.