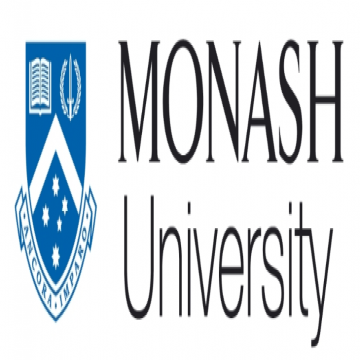 Monash University
Organization Admin Phone
Organization Admin Email
Organization Address
G02, 17 Alliance Lane (Building 37) (drivers enter loading dock off Boiler House Road) Clayton VIC 3800 Australia
Organization Type
Other
Orgn Director Address
G02, 17 Alliance Lane (Building 37) (drivers enter loading dock off Boiler House Road) Clayton VIC 3800 Australia
Orgn Director Business Interest
Other
Orgn Director Personal Motivation
< | > Sustainable Development | > < | > Environment | > < | > Renewable Energy | > < | > Bucky | >

Facility Name
Cave2
Facility Address
G02, 17 Alliance Lane (Building 37) (drivers enter loading dock off Boiler House Road) Clayton VIC 3800 Australia
Facility Description
Located within the modern New Horizons Research Centre within Monash University's Clayton campus, the large-scale immersive visualization platform and facility is called the CAVE2.
There isn't a "CAVE1", but the name came about because there are has two meanings and the facility fulfills both purposes:-
Cave Automatic Virtual Environment
Cave Audio Visual Experience
This stunning facility's visual masterpiece is a massive 330-degree wrap-around display that is created from eighty 46-inch 3D HD LCD screens with razor-thin bezels. These 80 screens combined make up a huge curved display that totals 84 million pixels and is one of the first high quality 2D and 3D hybrid visualization facility. Little wonder why it's referred to as the ultra-scale visualization facility. To some extent, you could even say it's one of the world's largest or most extreme curved screen.
In total, the 20 Dell Precision R7610 rack workstation servers with multiple Intel Xeon E5 processors each and 40 NVIDIA Quadro K5200 GPUs can deliver 90 TFLOPs of compute horsepower for the CAVE2 visualization facility. Built in 2013, the facility has been upgraded a couple of times since it has been commissioned. Most notably, the GPU subsystem has been upgraded at least once every year with the last upgrade completed earlier in March this year where it replaced the previous set of 20 Quadro K5000 cards with beefier K5200 models. While still using the Kepler architecture, the previous upgrade was still significant as the larger frame buffer of the newer cards allowed the CAVE2 to double its "small" image size manipulation from 4GB to 8GB, while increasing the system's largest single image it can render from 160GB to 240GB in size! The K5200's beefier GPU also saw single precision computational capacity go up 20% and increased double precision computational capacity six-fold!
Facility Project Focus:
Policy Development
Research
Education -- Training
Entertainment -- Gaming
Facility Services:
< | > Decision Making | > < | > Collaborative Work | > < | > Simulation Development and Analysis | > < | > Presentation Space | > < | > Networking | > < | > Research | > < | > Social Event | >
Organization Type
Monash University