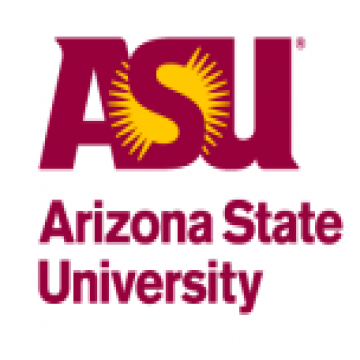 Arizona State University
Organization Admin Phone
Organization Admin Email
Organization Address
21 East 6th Street, Suite 126A Tempe, Arizona 85281
Organization Type
Other
Organization Director:
Mr. Benjamin Freakley
Orgn Director Email
Orgn Director Address
21 East 6th Street, Suite 126A Tempe, Arizona 85281
Orgn Director Business Interest
Other
Orgn Director Personal Motivation
< | > Sustainable Development | > < | > Environment | > < | > Renewable Energy | > < | > Bucky | >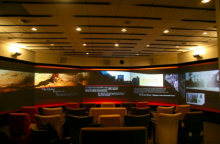 Facility Name
Decision Theater
Facility Address
1 East 6th Street, Suite 126A Tempe, Arizona 85281
Facility Description
Decision Theater locations in Tempe Arizona, and Washington D.C. can provide venues and support services for a variety of events.
The Decision Theater provides meeting rooms with large-format ultra-high-definition displays and on-site computer systems, tools and personnel that can provide specialized geographic information systems (GIS), systems modeling, business intelligence, 3D spatial modeling and simulation to multi-site collaboration technologies that combine video conferencing with screen sharing and custom decision support tools housed in ASU datacenters.
Complex Systems Framework
Complex Systems Framework (CSF) is an initiative that provides a high-level environment that can link together different sophisticated computational models so that the output of one sub-model or process can provide input to another one. This allows workflows that automatically process and aggregate numerical and graphical output to be defined. It also enables the creation of graphical dashboards that are linked to models to permit interactive input and output in multi-screen environments as well as groups of desktops, laptops, tablets, or even smartphones.
Several partners across multiple disciplines at ASU are supporting the development of CSF which has been used to generate Decision Environments in areas such as solar market analysis, public health, crime analysis and cancer research among several others.
The Decision Theater Network actively engages researchers and leaders to visualize solutions to complex problems.
The Network provides the latest expertise in collaborative, computing and display technologies for data visualization, modeling, and simulation. The Network addresses cross-disciplinary local, national and international issues by drawing on Arizona State University's diverse academic and research capabilities.
Facility Project Focus:
Facility Services:
< | > Decision Making | > < | > Collaborative Work | > < | > Simulation Development and Analysis | > < | > Presentation Space | > < | > Networking | > < | > Research | > < | > Social Event | >
Organization Type
Arizona State University