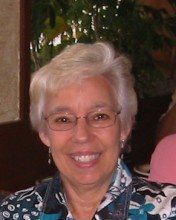 Organization
Interaction Creativity Sustainability Inc.
Description
Interaction Creativity Sustainability Inc.
Carolyn Shadle has spent her life equipping adults with the skills and tools to build effective organizations, a sustainable environment and healthy relationships. She has written numerous publications, hosted a TV interview show and offered training in communication, planning, and change for corporate, public and non-profit audiences, as well as for parents and grandparents.
Carolyn is the founder and director of ICS, Inc. providing services that facilitate a fulfilling life. She is retired from university-based adult and continuing education, where she led and administered leadership development, business and finance management, and "soft skills" (the hardest). She has taught and held Associate Dean and Vice President positions at California State University, Long Beach, and San Jose; the University of Denver College of Business; and the State University of New York (Buffalo and Empire State College). Throughout her career she has authored academic papers, internationally distributed newsletters, training designs, book and game.
She brings her professional expertise and travel experience to commitment to build a sustainable world through involvement since the '70s in various environmental action groups, including, currently the Global Energy Network Initiative based in San Diego, CA. Her special interest is enabling change to take place through better understanding and collaboration.
Carolyn studied at the University of Geneva, Switzerland and holds a bachelors degree in history from The College of Wooster in Ohio, masters in religious education from Union Theological Seminary in New York City, and a Ph.D. in organizational and interpersonal communication from the State University of New York at Buffalo.
She lives in La Jolla, CA with soul-mate Dr. John Meyer, is the mother of two grown daughters and grandmother of two boys.