City Resource Links | Regional Resource Link(s)  | Company Resource Links
---
City Resource Links

The City Resilience Strategy is one of the core tools that propels 100 Resilient Cities member through the process of building resilience. The strategy is a product of a six-to-nine month process which unites people, projects, and priorities, and surfaces crucial new solutions so that cities can collectively act on their resilience challenges.
---
---

View all of the renewable city projects that are developing around the world.
---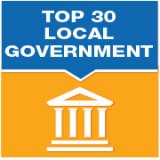 The Top 30 Local Government list represents the largest green power users among local and city government partners within the Green Power Partnership. The combined green power use of these organizations amounts to nearly 3.9 billion kilowatt-hours annually, which is equivalent to the electricity use of more than 354,000 average American homes annually.
---
ICLEI-Local Governments for Sustainability is the world's leading network of over 1,000 cities, towns and metropolises committed​ to building​ a sustainable future.  By helping make cities and regions sustainable, low-carbon, resilient, ecomobile, biodiverse, resource-efficient and productive, healthy and happy, with a green economy and smart infrastructure, ICLEI impacts over 20% of the world's urban population.
---
Regional Resource Link(s)

Database of State Incentives for Renewables & Efficiency® is where to find renewable policies and incentives in each U.S. state.

 
---
Company Resource Links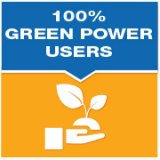 The 100% Green Power Users list represents the Partners that are using green power to meet 100 percent of their U.S. organization-wide electricity use. The combined green power use of these 764 organizations amounts to more than 16 billion kilowatt-hours of green power annually, which is equivalent to the electricity use of nearly 1.5 million average American households each year.
---