California 'sets very high benchmark' for emissions reduction
04-30-2015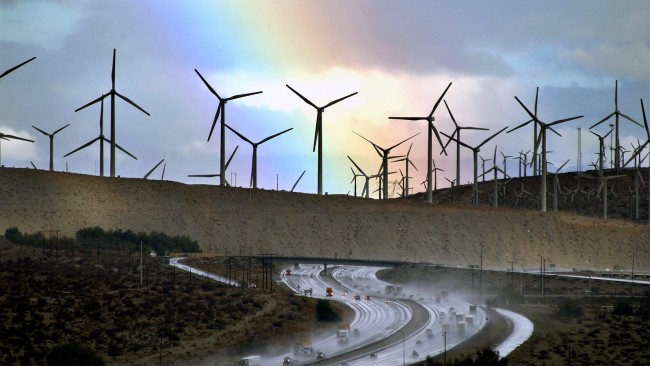 Jerry Brown, the governor of California, has instructed his state to follow the "most aggressive" set of targets to be put in place for emissions reduction by a government anywhere in North America via an executive order issued on Wednesday.
Brown's executive order revises upward the state target for greenhouse gas (GHG) reduction so that emissions must be at least 40% below the levels they were at in 1990 within 15 years. The 2030 target would put California's climate goals in line with the European Union's ahead of United Nations talks on climate change in Paris later this year. The EU set the same target for itself in October of last year. 
California already has in place its own Global Warming Solutions Act, which was enacted in 2006, under which the state must reduce GHGs to 1990 levels by 2020, a target the state is currently on track to meet, according to the governor's office. However the stricter measures announced yesterday would make it possible for the state to reach a target for the year 2050 of getting emissions 80% below levels recorded in 1990. 
The governor said the new target "sets a very high bar" for California, but said the benchmark had to be reached for the sake of future generations. A reduction to 80% below 1990 levels would be required if the US were to play its part in limiting global warming to less than two degrees Celsius, the often-quoted threshold that the scientific community calls for in preventing serious catastrophic climate-related disasters. Southern California is also experiencing serious droughts this year
The target also goes even further than a landmark emissions pledge made by US president Barack Obama in March. Obama's own executive order set targets for the federal government to reduce emissions by 40%, but from 2008 levels rather than 1990 levels. At the time, the White House had said the measures would also increase the amount of renewables in the federal energy mix to 30%, with federal suppliers including IBM and Honeywell pledging to follow the president's lead. The president in November last year had announced that by 2025 GHGs would be 26%-28% lower than 2005 and said the March targets would enable this.
Brown's latest order also incorporates specific framework measures, including putting the targets into California's Five-Year Infrastrucutre Plan and to "factor climate change into state agencies' planning and investment decisions".
The executive order states that climate change "poses an ever-growing threat to the well-being, public health, natural resources, economy, and the environment of California". The southern part of the state is experiencing severe drought conditions this year. In the immediate future, for renewable energy this already means less hydropower is available. 
As an interesting aside, one energy industry source PV Tech spoke recently to suggested that with increases in solar adoption and new ways of dispatching power stored in energy storage systems, such as aggregating large numbers of small-sized commercial or residential batteries, which are gradually starting to see deployment, the rest of the state could be able to assist the south in its plight, at least where electricity is concerned. 
Governor Brown, a Democrat, had said when sworn into the second term of his second stint in office in January that he wanted California to be 50% renewable-powered by 2030, in many ways continuing 'climate hawk' efforts put in place by his Republican predecessor, 'Governator' Arnold Schwarzenegger. In June 2014 he also extended funding for "criticial" energy storage programmes to encourage adoption and improve bankability of storage technologies. 
In other recent climate target-related news, Australia's government was called on by one of the country's biggest utilities to commit to "both binding and aspirational medium and long-term emission reduction targets" earlier this month. While setting targets for its own GHG reduction and renewable energy increases, AGL Energy Limited said the government led by noted climate change sceptic Tony Abbott should make the goals a reality, not just for environmental reasons, but also for economic ones.