UNDP: Poverty down in Latin America and the Caribbean - BBC News
08-23-2014
More than 56 million people have been lifted out of poverty in Latin America and the Caribbean in recent years, according to the United Nations Development Programme (UNDP).
A new UNDP report says poverty levels in the period from 2000-2012 fell from 41.7% to 25.3% of the population.
But despite the progress, it warned that some 200m people, or 37.8% of the population, remained vulnerable.
The UNDP has called for more investment in social protection programmes.
It calculates poverty as living with less than $4 (£2.40) a day.
Uneven results
"In Latin America and the Caribbean, poverty has been reduced by almost half in the last decade, and the middle class rose from 22% of the population in 2000 to 34% in 2012," UNDP Director for Latin America and the Caribbean Jessica Faieta said.
"Despite these achievements, a very high share of the population is living in constant uncertainty.
"They are neither classified as living in poverty, nor have they gained access to a stable middle class status," she said.
The people living on between $4 and $10 (£2.40-£6) a day went up by 3.4% between 2000 and 2012.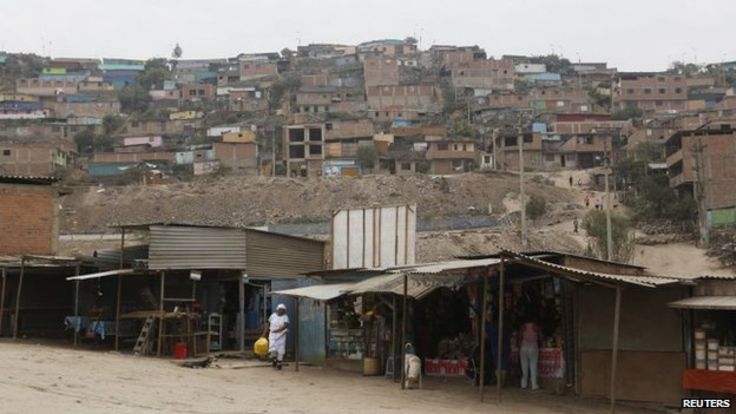 "Clearly, if countries of the region do not reduce their vulnerabilities and strengthen their resilience to financial crises and natural disasters, we won't able to guarantee, let alone expand, progress in the social, economic and environmental realms," Ms Faieta warned.
She also pointed out that the pace of social and economic progress is slower now than it has been in the past decade, not just in Latin America and the Caribbean but in every other region of the world.
The UNDP singled out Bolivia and Peru for achieving some of the greatest poverty reduction, by 32.2% and 26.3% respectively, and also praised progress in Chile and Argentina.
But it added that poverty levels went up by 6.8% in Guatemala and remained roughly unchanged in Uruguay, Honduras and the Dominican Republic.
The report, which assessed 18 countries in the region, was launched in El Salvador to complement global analysis on vulnerability and resilience that was presented in Tokyo.